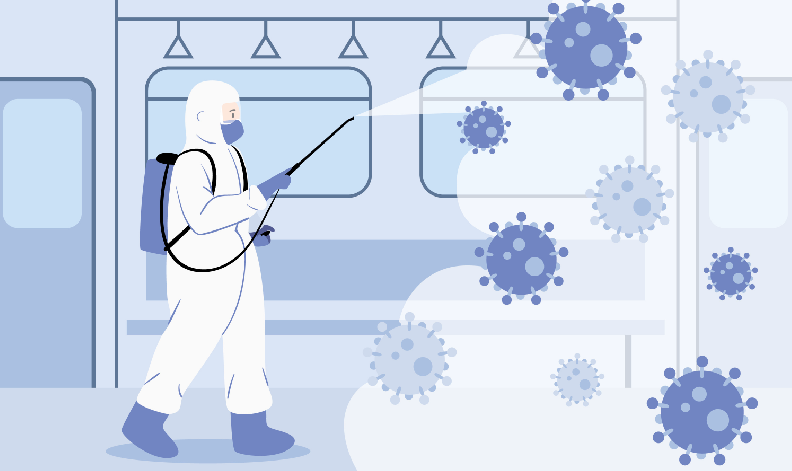 A fogging machine is a versatile piece of equipment that uses a fine spray to apply a particular chemical solution. They have many applications, but are being used increasingly as a way to sanitise surfaces.
The fogging machine uses pressure to create a fog which can be applied to the targeted area. The density of the spray can be adjusted to suit the required needs. This fog is able penetrate into areas that are difficult to reach.
After a Covid-19 outbreak earlier in the year at a care home, they had to hire a company to come in and do a deep clean. This cost them £800 for a single floor. After the recommendation to purchase their own fogging machine, the Registered Care Manager of Wentworth Community Care, Rick Dell, had the following to say about the purchase:
"The fogging machine arrived with full instructions which is very easy to use, so we can easily train staff to use it.
We are using this machine to disinfect bedrooms, bathrooms and communal areas in a residential care home. It is very user friendly as you put the tank on as a backpack so it is accessible to use in all areas of the home.
It takes minutes to use in a room and is so effective, I wish we had brought one a long time ago to ensure we eliminate any risks of cross contamination and any outbreaks such as Covid-19.
We use this machine daily as it's so easy to use!"
He went on to explain that his care home has 44 bedrooms, as well as large communal areas which used only 2 litres of the Actiseptyl product.
"It takes about 3-5 mins to fog a bedroom, cutting out the cost and manpower to clean a room by hand with wipes or disinfectant spray."
Their past experience involved five members of staff having to clean the rooms and various areas of the care home manually. The use of the fogging machine drastically reduced the time and costs involved to achieve the same result.
Orapi Applied's Actiseptyl is perfectly suited for use with fogging machines, a cost effective way to sanitise rooms and spaces. The wide array of sanitary applications make a fogging machine, combined with Actiseptyl, an essential tool for the modern environment.
Actiseptyl is proven to be effective against the Coronavirus and meets the European Norms Standard (EN14476). It is also an effective viricide, bactericide and fungicide.
The Health and Safety Executive (HSE) and public health bodies in England, Wales and Scotland have agreed that fog, mist, vapour or UV (ultraviolet) treatments may be suitable options to help control the spread of coronavirus, as they are capable of disinfecting larger spaces or rooms. Any use of these treatments for these purposes should form part of your COVID-19 risk assessment. More information on this can be found here.
Contact us at hygiene@orapiapplied.com for your individual solution plan.